August 26th, 2009 by Peter Slutsky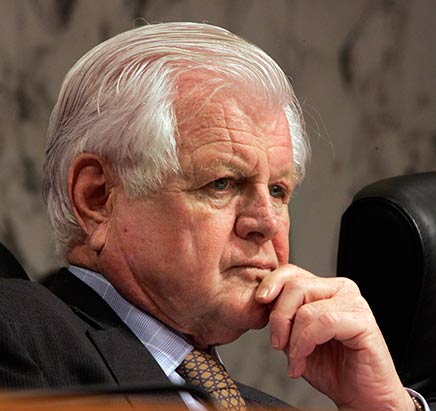 Late last night, America lost Sen. Edward Moore Kennedy.
I hardly ever wake up during the night, but last night I woke up at about 2:30am and read the news on my Blackberry. I couldn't get back to sleep – my head was reeling with personal memories, as well as the sheer impact that Sen. Kennedy's loss will have on the country and the world.
However, at about 3:30am, I slowly drifted back to sleep, contemplating Teddy Kennedy's epic role in American society and picturing the scene up in Hyannis Port, his family gathered around him, saying their final goodbyes. Then, I began to think past the earth…
Whether you believe in heaven or not, there is something really comforting about the thought of Teddy, Jack and Bobby sitting on a cloud, carefree, somewhere in the heavens, sipping on a cold summer drink. Those three have a lot to catch up on…
Rest in peace, Teddy Kennedy.
Here are some of my favorite Kennedy moments via YouTube:

Ted Kennedy Returns to the Senate Floor, July 9, 2008:

Democratic National Convention, August, 2008:


Ted Kennedy Endorses Barack Obama, January 28, 2008:
Ted Kennedy introduces John Kerry during Iowa Caucuses in January, 2004:

Ted Kennedy victory speech in November, 1994:
The Dream Will Never Die, Democratic National Convention, 1980:
More: Associated Press – Kennedy: Always in the public spotlight